Lila Khiar
Real Estate Broker
WHAT BROUGHT YOU TO THE PROFESSION OF REAL ESTATE BROKER?
My father is an entrepreneur, and when I was little I loved to accompany him on his new projects to see the constructions. I have always had an admiration for people who succeed in building such great things. It's a profession you need to have passion for.
I am also an interpreter, and that helps me a lot in communicating with people in my profession. For me, real estate is not just about architecture, but the whole human aspect that encompasses the real estate transaction. So I made the decision to get into real estate as soon as my two daughters started daycare.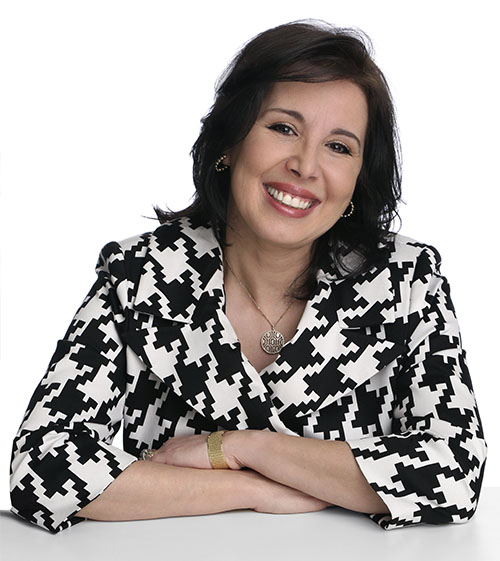 WHAT MOTIVATED YOU TO CHOOSE YOUR BANNER?
RE/MAX is a banner that is recognized internationally. This recognition greatly influenced me in making my decision, because if I want to invest my time, I don't want to have to change, I want to remain stable. In addition, the owner of RE / MAX Ambiance, Ginette Cholette, is an extraordinary person who is always attentive to her brokers. I also work with certain mortgage specialists, including Keven Létourneau from the Royal Bank, and our collaborative work always leads to positive results.
TELL US ABOUT YOUR FIRST TRANSACTION.
My first transaction was in the Ahuntsic sector, which is the sector where I mainly focus. It was a property with an expired brokerage mandate. So I called the responsible people who received me very well, and I sold the house in no time. At the time of the sale, I even offered to reduce my commission to accept the buyer's offer which I thought was very good. They called me back the next day to say they accepted the buyer's offer, but they wouldn't lower my commission because I had done a great job. This transaction has helped me immensely to start my career on the right foot.
WHY CHOOSE A BROKER OVER ANOTHER?
The most important thing in choosing a broker is to find one that you like. You have to be sure that your personality and that of the broker are compatible. It can sometimes happen that the current does not pass between two people, which is quite normal.
WHAT ADVICE WOULD YOU GIVE TO FIRST-TIME HOME BUYERS?
First, to buy a first property, you have to determine the area where they want to settle, second, you have to find the type of property they want. I advise them not to pay too much for first time home ownership, because if they ever have children they may still need to tighten their belts. It is important not that this property becomes their worst financial enemy. When I visit a property with them, I always ask them to properly assess the dimensions of the rooms. Indeed, many will be distracted, for example, by the color of the living room which they do not like and will immediately reject this property. Yet, with a simple brushstroke, this house could have been ideal for them. In short, it is about giving them good advice and reassuring them by always being there for them.
TALK ABOUT THE RISKS OF SELLING BY YOURSELF.
It's quite normal to want to take the initiative to sell on your own and think about making more money. However, not everyone is aware of everything involved in selling a home. Several transactions are refused by the bank because of a poorly drafted contract. The same goes for those who want to buy on their own.
DO YOU FIND THAT THE PROFESSION HAS CHANGED SINCE YOUR BEGINNING IN 2005?
Absolutely. Our way of working has had to adapt to constantly rising property prices. Previously, the prices were quite affordable, but now it's much more difficult for buyers to make good offers. You have to redouble your efforts and offer the best of yourself.
YOU ARE RECOGNIZED AND APPRECIATED FOR ...
The first thing my clients tell me most of the time is that I am a very patient person. I listen with great attention to their needs and always find a way to adapt to any situation. I respect customers a lot, I want to give them as much time as possible and make them feel comfortable asking me questions, even if it's just a little detail. I am used to always providing reports, for example about visits that there may have been. Plus, even when traveling, I always call my clients to check in and make sure they're happy.
WHAT GIVES YOU THE MOST SATISFACTION IN YOUR JOB?
This is when buyers and sellers are equally happy with each other in their transaction. Also, when I call them months later and they say they feel privileged to have worked with me, it's always nice to hear. In short, I only want the happiness of others and my own!